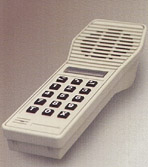 Pro700 – The great little communication system…
Pro700

is the effective solution. Used daily by thousands of shops, small businesses, industries, detention center and security companies throughout the world, Pro700 means efficient hands free communication at an affordable cost.

Pro700 is the smallest system in the Ring-Master family, up to 40 subscribers, with a single speech channel. The full feature Pro700 is the first duplex intercom system on the market without a central exchange, providing a high degree of flexibility while installation remains cost effective.

Pro700 allows rapid contact between colleagues, particularly in hard-to-reach areas.

Pro700 offers stations for any environment, such as desk top stations for the office, console mount stations for guard desks, wall stations, vandal proof stations and industrial IP64 rated stations with optional handsets and amplifiers.

Pro700 is a microprocessor controlled communication system. It has no exchange – each station has a microprocessor which controls and provides a wide range of features, easily programmable for each station.

Pro700 is easy to install. The power supply and all stations are connected to a single two(three, if music distribution channel is required) pair telephone wire – buy what you need now and add on as Pro700 proves its worth. The system has one speech path and a separate high quality audio channel for background music or similar.

Pro700 main customer base includes office communication, light industry, shops and supermarkets, police and prisons, security applications, etc.

RM5000 – Customized Perfection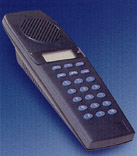 RM5000 is modular in concept, base on a microprocessor controlled central exchange, which offers an economical intercom solution for internal hands-free communication up to 56 extensions. The system has four simultaneous conversation channels and two audio channels for program distribution.
RM5000's product range includes a wide range of master- and sub stations, handsets, microphone, units, amplifiers, loudspeaker, etc.
RM5000 offers a full range of communication features, and competitive price/performance. Apart from being one of the most sold medium sized systems for office use in the world.
RM5000 is functionally adapted to serve a large number of other applications, such as:
– hospitals and nursing homes
– prisons and correctional institutions
– banks and financial institutions
– school and educational institutions
– car parks, elevators, subway stations, etc.
RM5000's important features include hands-free and confidential modes, group- and all call, program distribution, absence registration, direct dialing, priority, conference, etc.
Important options include interfaces for paging, 2-way radio, PABX, and tie lines.
RM5000 systems can be linked over leased lines, enabling communications over any distance. The features and system configuration are programmed from a standard master station.
RM5000 is modular in concept and the central exchange can be expanded in steps of 8 subscribers per plug-in printed circuit boards.
CB901 – The top of the range…


CB901, the top of the range communication system is built around a powerful microprocessor controlled central exchange, which provides access to an impressive choice of communication – and security features. The modular system is considered an industry benchmark in terms of features, program-ability, expandability and price/performance. All system – and individual features are programmed on-site, or remotely by modem, using an IBM compatible PC. Due to this unique individual subscriber programming the system can be customized to meet nearly all configuration requirements.
CB901 has a capacity to handle up to 7170 subscribers, modular built-up in units of 240 extensions, each with 15 internal conversation channels, giving the system an impressive traffic capacity. Multiple systems can be linked via hard wire for local sites, or digital links using Ring-Master DNC – Digital Network Controller – technology for global communication.
CB901 shares stations with system RM5000, in addition, CB901 offers a family of state of the art display stations. The scrollable alphanumeric display contains a variety of user information, such as free programmable ID text, up to 32 characters messages, 12 or 24 hour time clock, calling stations call number, phone book, etc.
CB901 can be interfaced to various computer based security systems, utilizing the powerful combination of surveillance and communication. The system provides for standard international signalling as D.T.M.F and RS232C.
Total Views: 4382 ,