Geoquip
Penal institutions throughout the world utilize Geoquip perimeter systems as the final line of defense against prisoner escape. This case study details how one of the most modern institutions in the UK incorporated a Geoquip system as part of its "dynamic security" philosophy.
Geoquip's Guard-wire is fitted to the 2.5km perimeter fence at Lancaster Farms, a nationally respected Young Offenders' Institution commissioned in the early 1990s.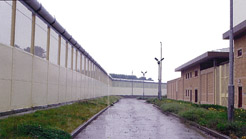 Governor David Waplington is well known for his painstaking approach to security – he led the inquiry into the IRA break-out from Brixton Prison and had the opportunity to specify the security he wanted when Lancaster Farms was under construction. Then, as now, he placed great emphasis on what he calls "the human element" of the institution's security system but also recognized the importance of an effective perimeter, which would deter the majority of would-be escapees and thwart the efforts of those prisoners who decided, against the odds, to attempt a break-out.
Lancaster Farms, designed on the lines of an American model, was originally intended to be a Category C jail but now houses a mixture of young convicted and remand prisoners.
The perimeter fence is 5 meters high, and features low level sheet steel and a cylindrical anti-climb device at the top.
Guard-wire, which is included on the Home Office's list of approved products, is installed along the length of the fence across 22 separate zones.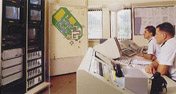 Should a prisoner attempt to scale the main fence – or the smaller fence at the core of the establishment – staff in the communications room can tell instantly that there is a problem. The GW390 system has been interfaced with CCTV, meaning that the nearest three cameras to a perimeter disturbance will provide staff with immediate visual verification to complement the audio verification, Geoquip's micro-phonic sensor cable provides. Floodlights are also activated.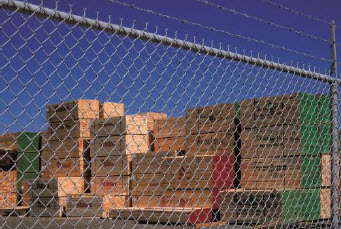 Total Views: 4735 ,